2 Years Free
JD Link Connect
JD Link connect enabled faster, easier data flow between John Deere Operations Center and machine in-cab displays. Make informed decisions based on accurate complete data sets.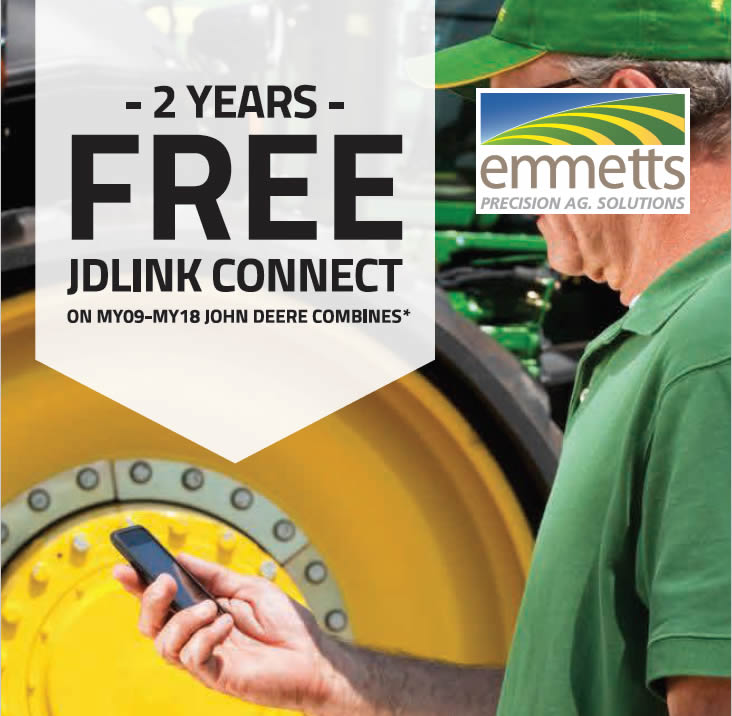 Terms and conditions apply.  Offer valid until 15th October 2018.  Subscriptions can be added to machines with existing active subscriptions (not exceeding 61 months).  Subscriptions can only be added to 3G & 4G LTE versions of MTG.
Call 1800 628 596 and speak to Our Precision Ag team about this offer.