13 May 2020.
Emmetts is expanding its offering to the market with a range of John Deere Compact Construction Equipment. With over 60 years' experience and a fundamental goal to 'keep farmers farming', Emmetts is committed to the aftermarket support that all machinery users need to keep their business running. The large team of fully trained technicians are focused on reducing costly down time, and a large range of parts are permanently kept on hand to keep machinery running.
John Deere equipment users understand the reliability and quality that John Deere products provide every day. John Deere have always created products that push the boundaries of innovative agricultural, commercial and construction machinery. The G series skid steers and compact track loaders feature components and a machine design that has been proven in the market. The new line up of skid steers, compact track loaders and mini excavators will suit the needs of primary producers, construction businesses, landscapers, pool installers, and plumbers. As part of the compact construction equipment range, these products will provide the practical technology needed by business owners to achieve on-site gains through their machinery. These products will be available for demo and purchase from Emmetts Oakbank in the Adelaide Hills from July 2020.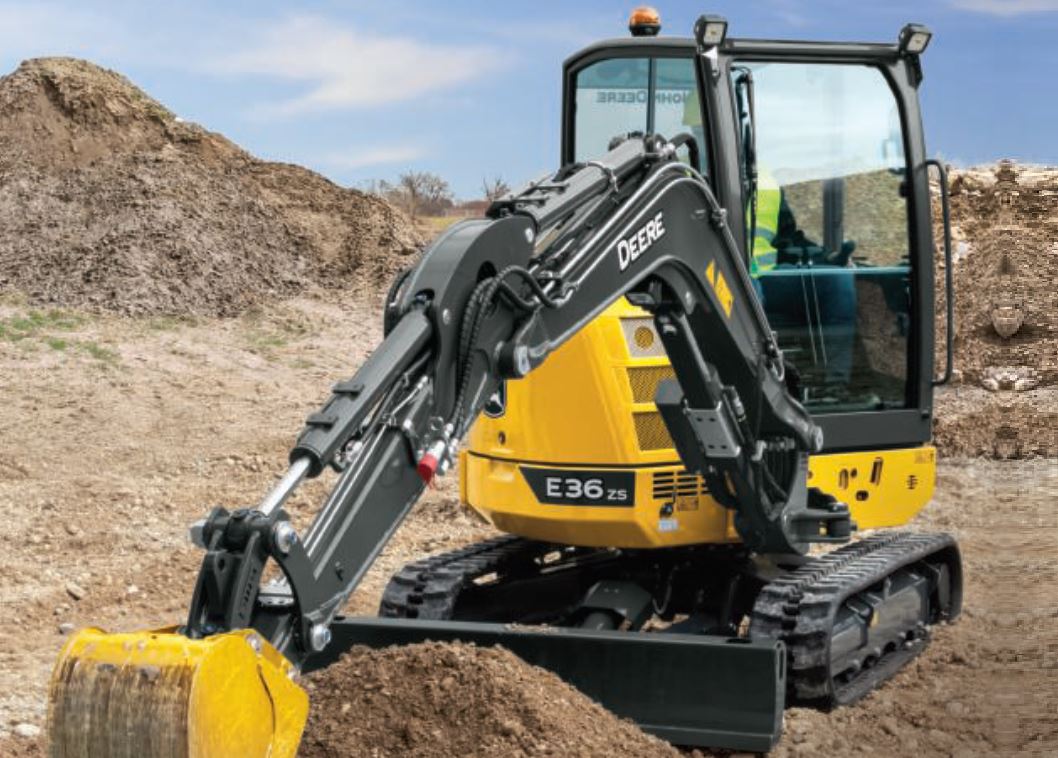 Emmetts new range of CCE equipment all come with the same innovative design and function as other John Deere products and include a range of high level enhancements such as flexible control choices, programmable performance settings, rear view camera, hydraulic self-levelling and ride control. This new range of CCE products also come with the guarantee of Emmetts service, parts and industry knowledge, with a dedicated team based out our Oakbank branch, ready to meet any and all needs you have for this new range of agricultural and construction machinery. As with all of our products, we are also offering Emmetts financing options on all our new CCE machinery through John Deere Finance.
For more information, please contact the team at Emmetts Oakbank.