Ever thought of a career as a service technician? With apprenticeships available in various locations across the group, I caught up with a few of our current apprentices to get an insight into the job.

What's your favourite part about working as an apprentice at Emmetts?
Lee (Roseworthy): It's all pretty different – one day you'll be working on a mower, one day they'll throw you on the headers and tractors, so there's no set role from day to day. It always changes which is kind of cool, it keeps you guessing and excited to come back and go again.
Jamie (Horsham): I grew up on a farm, so I love agriculture, I love being around farmers, and helping someone get some machinery running is a rewarding feeling.
Connor (Roseworthy): It's so easy to get up in the morning and come to work knowing that you'll be working with a great bunch of blokes and you get to enjoy what you do while you're doing it.
What do you want to do when you've finished your apprenticeship?
Lee: I'll probably just be staying around as a tech, I enjoy working with the guys in the workshop. Maybe one day, if a service manager or different role comes up, I'd be pretty keen to give that a crack. But at the moment I'm pretty happy in the workshop.
Connor: Once I complete my apprenticeship, I'll continue on with the guys hopefully. I enjoy the field work, it keeps you on your toes. Getting out there not knowing too much, and then working
through it gives your mind a bit of a workout which is quite nice.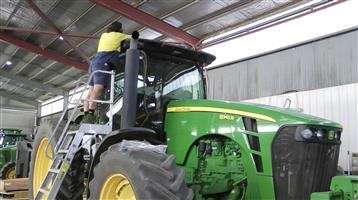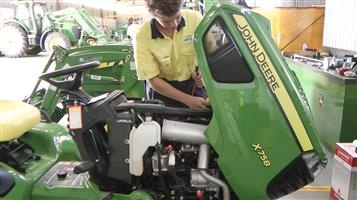 We also spoke to Josh, who started his career at Emmetts as an apprentice and is now Service Manager at our Rupanyup branch.
Josh: I feel the support apprentices get from Emmetts is second to none, the training's good, we've got any amount of technical training that we could ever want, and the guys get a fair bit of exposure to different products and different manufacturers.

The sky's the limit with an apprenticeship at Emmetts. As a company, we support the growth and development of all our staff. Some of our service managers began their career at Emmetts as apprentices, and are now running the branch service department.
We also offer mature age apprenticeships, so if you've been thinking about a career in the exciting agricultural industry, "give it a go – it's great, it's fun, you work on everything, it's just an all round good job."
For more information, please contact your local Emmetts branch or email hr@emmetts.com.au