Emmetts are pleased to have added some new staff to the Pinnaroo branch recently, and we hope customers will feel that continuous improvement in underway.
Clint Cameron
Clint Cameron is originally from the South East of Melbourne, but has family in the Underbool, Walpeup and Murrayville area. He spent Easter holidays in the area growing up with his cousins. He worked in real estate in Melbourne before moving to Bordertown where he has lived and worked for the last six years. Clint plays footy for Murrayville and is the Footy Club President. When the Emmetts job came up in Pinnaroo he could not turn it down as it allowed him to move to Maryvale and live in the area. His favourite part of the job is getting out and meeting farmers on their properties. The day before this article was written he drove 1000Kms with a customer to look at a harvester, and he said that is what makes his job so enjoyable.
Anthony Plum
Anthony Plum has been living in Pinnaroo for the past 20 years. He originally moved for a job as a baker/pastry cook. Prior to coming to Emmetts he worked in horticulture with Parilla Potatoes as Carrot Production Manager, and more recently spent two years as the manager of Temuka Farms growing potatoes and carrots, running irrigation and managing staff.
Anthony holds a Diploma in Horticulture. He likes working at Emmetts because we sell John Deere. He loves John Deere and is fully committed to the product. Anthony is also excited about the growth of the Emmetts Service Department, he sees the improvements being made, and is believes the Service Department will bring further benefit to customers and their operations. Anthony is involved in the local footy club and loves lawn bowls.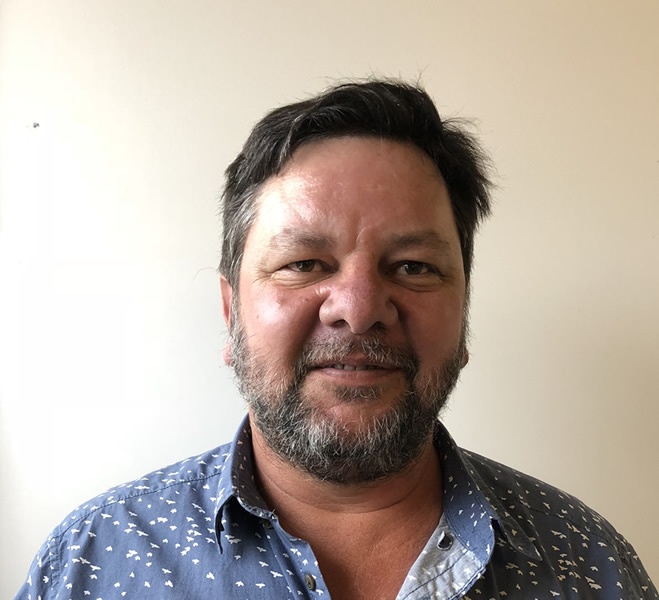 Nathan Sracek
Within the Service Department, Nathan Sracek is our new apprentice and he has transferred from automotive mechanics into a diesel mechanics apprenticeship. He we very diligent and hard working apprentice and is fitting very well into the Emmetts group.
Patrick Hunter
Patrick has just been signed up to become a new apprentice for Emmetts. He moved to the area at the beginning of 2018, and was looking to start an apprenticeship. He is originally from Coonalpyn. When he finished school in 2016 he moved to Adelaide for a few years to study at Uni and worked part time. He is excited to start his apprenticeship with Emmetts, about his relocation to Pinnaroo and playing on the Murrayville Footy Team for 2018.
To speak with anyone at Pinnaroo contact (08) 8577 8141
Image: Patrick Huner (left) and Nathan Sracek (right)