John Deere introduces the new diesel Z994R Commercial ZTrak™ zero-turn mower for more performance and efficiency in your fleet.
Developed from extensive customer feedback, the new Z994R expands the John Deere portfolio of diesel solutions for professional landscape contractors. The Z994R offers enhanced comfort, increased productivity, lower operating costs and longer engine life.
"Our customers wanted more options when it came to diesel ZTRs, so we expanded our line-up of diesel mowers to better meet their needs," said Natalie Haller, product manager, John Deere. "The Z994R Diesel ZTrak mower offers a powerful diesel engine and maximises comfort, allowing operators to be more productive throughout long work days."
The Z994R is powered by a three-cylinder, liquid-cooled diesel engine with gross SAE J1995, PS 18.4 kW (24.7 hp) rated power at 3200 rpm that meets Final Tier 4 emission standards. The high-torque, low-emission diesel engine provides power for tough conditions with low vibration and noise levels.
To increase productivity, the Z994R is equipped with a single 43.5 L (11.5 U.S. gal.) diesel fuel tank that provides enough fuel capacity for long mowing days with an easy-to-read fuel gauge.
Operator comfort is a primary focus of the Z994R Diesel ZTrak mower, with three available seat options, each with adjustable armrests. All seat options also feature ComfortGlide™ fore/aft suspension that provides up to 51 mm (2 in.) of fore and aft travel to absorb bumps for enhanced ride quality. In addition, a large open operator station and foot platform with plenty of legroom, allows for multiple foot positions, and increased operator comfort.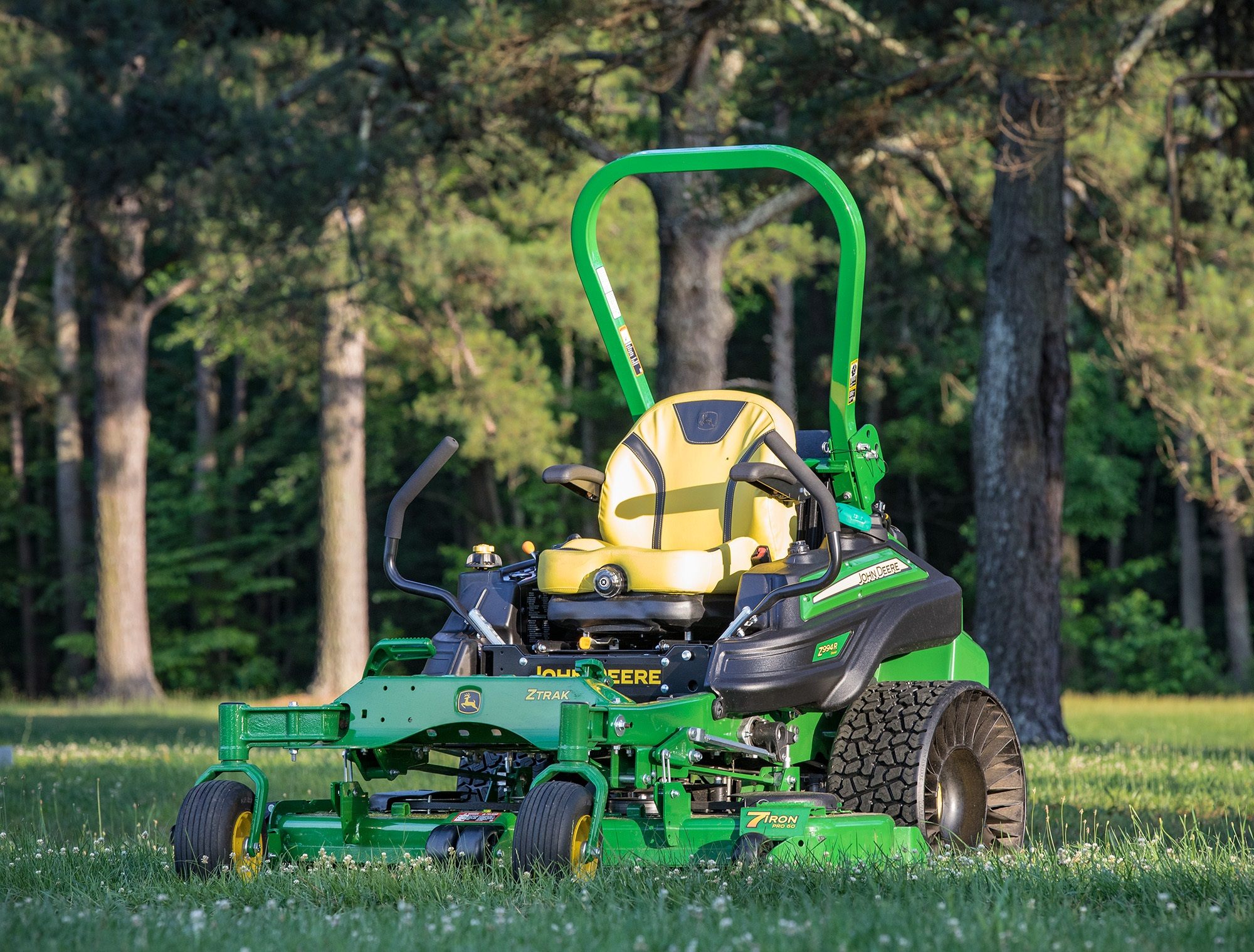 There are three mower deck options for the Z994R Diesel ZTrak mower. The 137 cm (54 in.) and 152 cm (60 in.) 7-Iron™ PRO side-discharge mower deck, and the 152 cm (60 in.) 7-Iron PRO Mulch On Demand™ mower deck that can easily change from side-discharge mode to fully chambered mulching mode with a single move of a lever.
The new Z994R is also available with the MICHELIN® TWEEL® X® Turf airless radial tyres to virtually eliminate flats and increase productivity.
The new model will be available in Australia and New Zealand early in 2019. For more information about the Z994R Diesel ZTrak mower, as well as the full line of John Deere commercial mowing equipment, contact your local Emmetts dealership.
Content and Images Source: https://www.deere.com.au/en/our-company/news-and-announcements/press-releases/2018/november/new-diesel-z994r-mower/