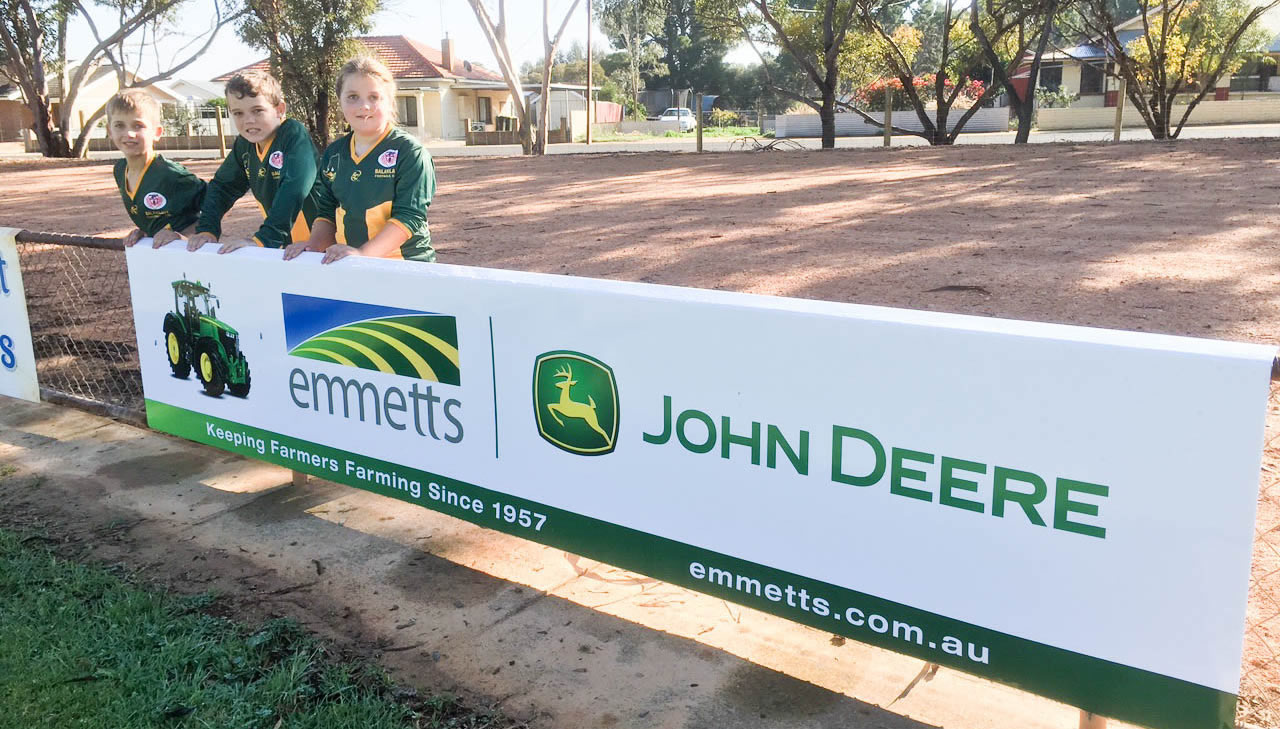 sponsorship
Both the Emmetts company and the Emmetts family are committed to rural Australia. With businesses across South Australia and Victoria, we live farming and rural community life. Supporting local businesses, providing local employment and training opportunities and being active community members is part of Emmetts Company Mission. We are proud to be "keeping farmers farming since 1957", and to be a large employer in rural areas. As part of our role within these communities, we are able to support community groups, clubs and organisations, all of which are run by volunteers.
SPONSORSHIP APPLICATION
To apply for sponsorship from Emmetts, please fill out and submit the form below. We appreciate the customer base which supports our business, this support allows us to keep providing equipment, parts and service to local farmers. Within the sponsorship agreement, we appreciate the opportunity to display Emmetts branding through signs and promotional merchandise to your members.
To provided added value to our sponsorship, we kindly request that the Emmetts Facebook page be liked by your club page, and by any primary producers on your team or within your club. This allows us to share new innovations in machinery with our customer base.
What we will provide
Once submitted, our marketing team will review your application and contact you regarding sponsorship.
Please be aware that we work on an annual budget, and if we are not able to sponsor you this financial year, we will be happy to discuss sponsorship for the following financial year.