precision pays
Not every grains farmer sees precision ag the same way.So john deere got a group of Aussie grain farmers togetherto try the latest PA Technology for themselves.
WATCH
Precision makes a great farm even better
From planning to harvest, John Deere seamlessly connects people, equipment, data and insights to take your farm's productivity to the next level.
technical support packages
Emmetts Precision Ag department offer a range of packages to support your AMS products. Packages can be tailored to suit your operational needs.
Contact 1800-EMMETT to discuss your technical support needs.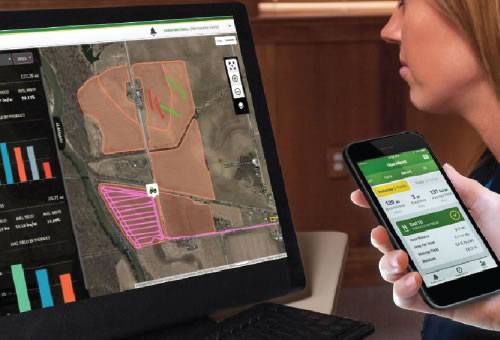 Select plus
1800-Emmetts precision ag phone support (Business hours Mon-Fri 8am-5pm. Peak periods* Mon-Sun 8am-7pm)Code identification, diagnostics and support via phoneOne free admission to Emmetts Precision Ag Training CourseOne hour of in-branch PC support for MyJohnDeere and Operations CenterOptional access 24/7 to John Deere Stellar Support at discounted rates
Premium plus
All the benefits and inclusions of a Select Plus package, plus:Support via Remote Display Access (Equipment must have a current JDLink subscription)AMS software update support
ultimate plus
All the benefits and inclusions of a Premium Plus package, plus:Emmetts full machine code and alert monitoring via JDLink*Equipment service plan creation and monitoring via JDLink Dashboard
Base AMS DatA Support Package
Set up of My JohnDeere and Operations CenterAssist with transfer of historical data between APEX and Operations Center (if needed)Guidance line and boundary management through Operations CenterBasic set up and data clean-up of farm data eg. merge and rename fieldsEdit field operations and task names, merge multiple harvest files etc.Sync operational data to Operations Center and demonstrate features and tools within Operations CenterAssist in the creation of set up files and transfer to equipment in Operations CenterTraining on prescription creator by Agrian and the transfer of prescriptions to equipmentSet up Wireless Data Transfer and Remote Display AccessIncludes Premium Plus package
JDLINK CONNECT ANNUAL SUBSCRIPTION PACKAGES
JDLink Connect Cellular Subscription (1 renewal only/per unit) cellular connectivity
24/7 Stella phone service
For customers requiring 24/7 phone support, a current subscription to the Precision Ag. Customer Contact Centre is required. This allowsunlimited access to the John Deere Stellar Support Customer Contact Centre for all Precision Ag related issues. This is offered at a significantlydiscounted cost to Emmetts customers who have a current service agreement (when purchased with an Emmetts Support Agreement)
Pay as you go on farm support
For customers that do not require a continuous support agreement, a Pay As You Go option is available with Precision Ag Support.
Machine Optimisation Support Packages
Packages can be tailored to suit your operational needs.Ask for a quote today.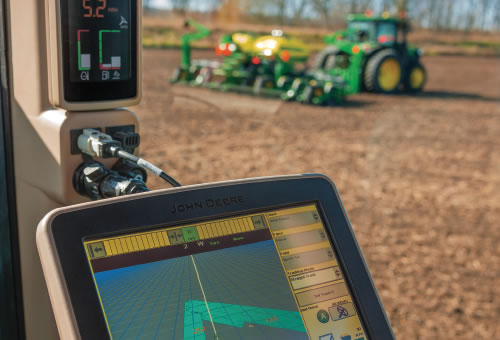 seeding package
Pre-season inspection per check sheet Operator refresher training Screen setup and display settings Updates for AMS software Phone support and Stellar Support services
spraying package
Pre-season inspection per check sheet Operator refresher training Updates for AMS software JDLink seasonal reports
harvest package
Pre-season inspection per check sheet Operator refresher training Seasonal start up Calibration of machine settings Updates for AMS software Calibration of front JDLink reports weekly throughout harvest Code monitoring during harvest (Must have JDLink)