NEW MACHINES - hay & forage
When it comes to cutting hay Emmetts has you covered. Time to upgrade or replace your hay and forage farm machinery? Emmetts John Deere mower conditioners, windrowers and balers will get you hay in the shed. Emmetts also stocks Krone, Kuhn and Macdon.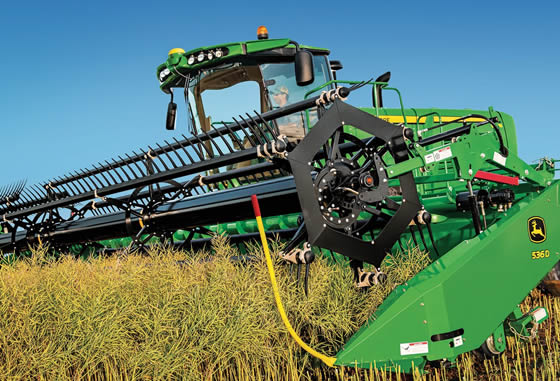 windrowers
With four traction unit choices between 148 and 260 horsepower, there's a machine that's perfectly suited for your needs.