1023E
The Value-Spec 23 horsepower 1023E meets all of the basic needs around your property or small acreage.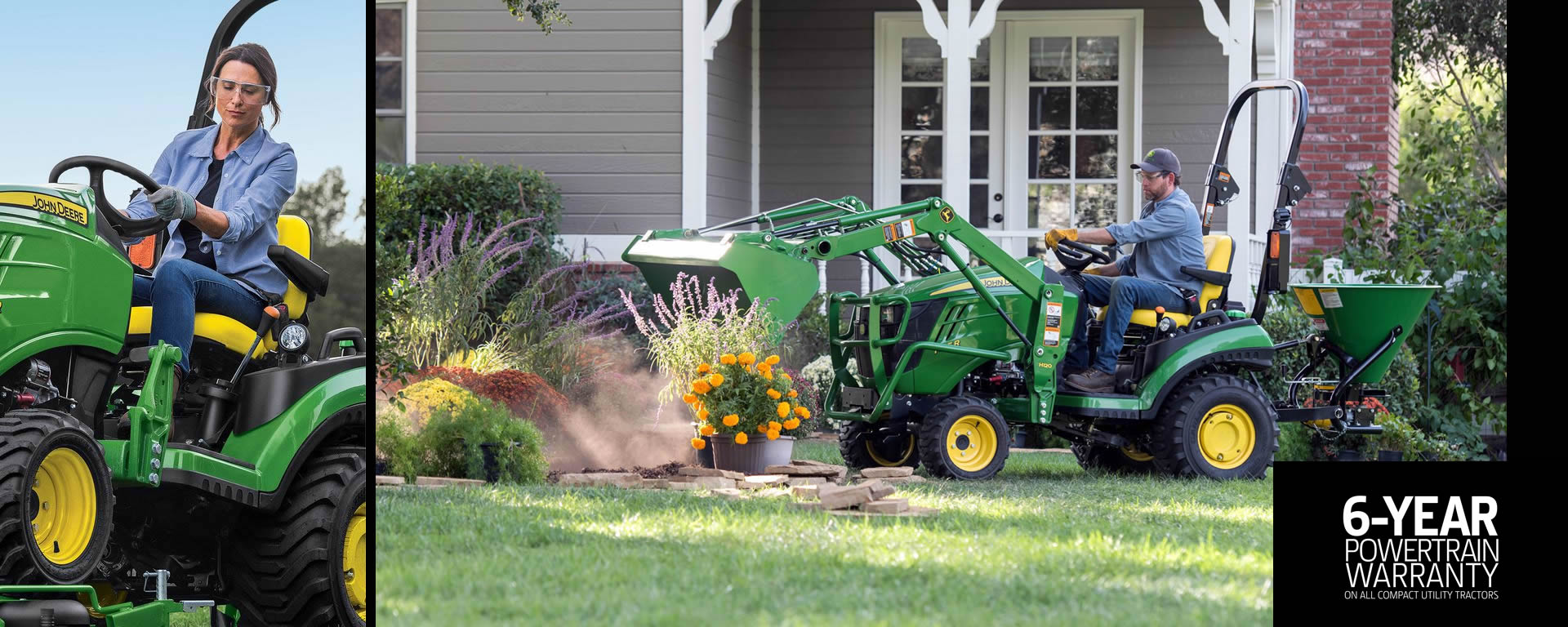 The 1023E Compact Utility Tractor is the starting level for property maintenance offering perfect stability and ride comfort that is easy to use, park and store. Designed for wide range of tasks from the one machine by adding attachments transforming this compact machine into a productive finishing mower, landscaper, a digger, a fence builder, a loader with an industry-exclusive AutoConnect Drive-over mower deck and Quick-Park Loader.
1023E Summary
- 16kW (22 Horse Power) Engine Power
- Reliable high torque 3 Cylinder Diesel Engine
- 15 Horse Power PTO
- 4WD Hydrostatic Transmission & Power Steering
- Category 1 - 3 Point Hitch
- Attachments Configured to your Needs
- Lifting Load 340Kg
- Industry leading simple 'drive over' and 'drive up' to attachment
- Easy to Operate
- John Deere Quality & backed by your local Emmetts Parts and Service
Do More With Attachments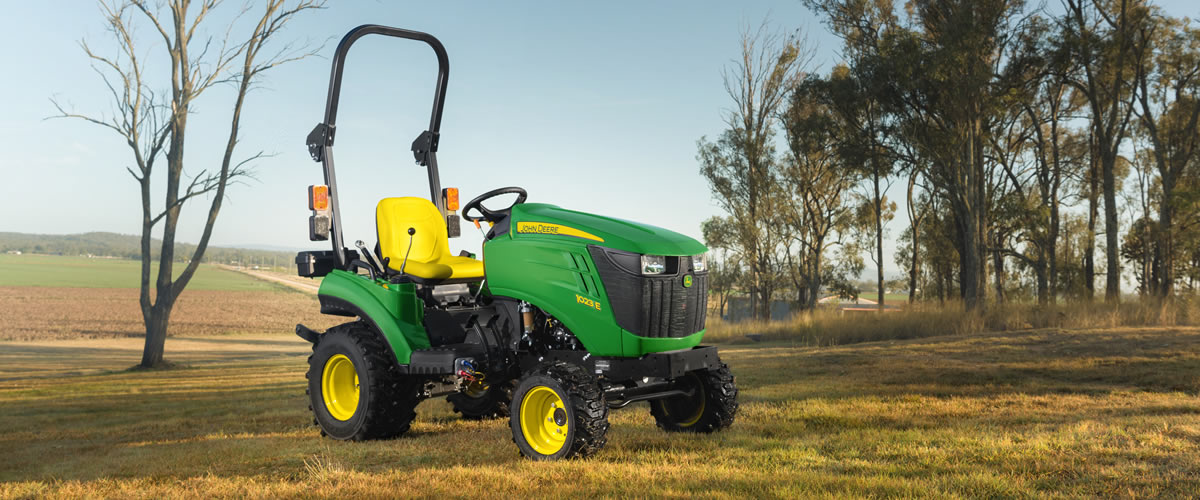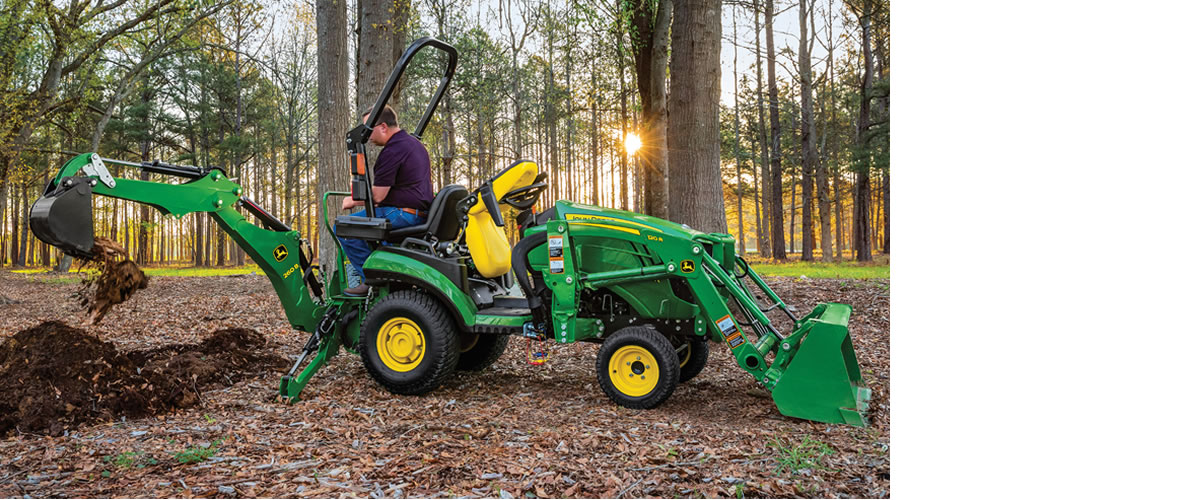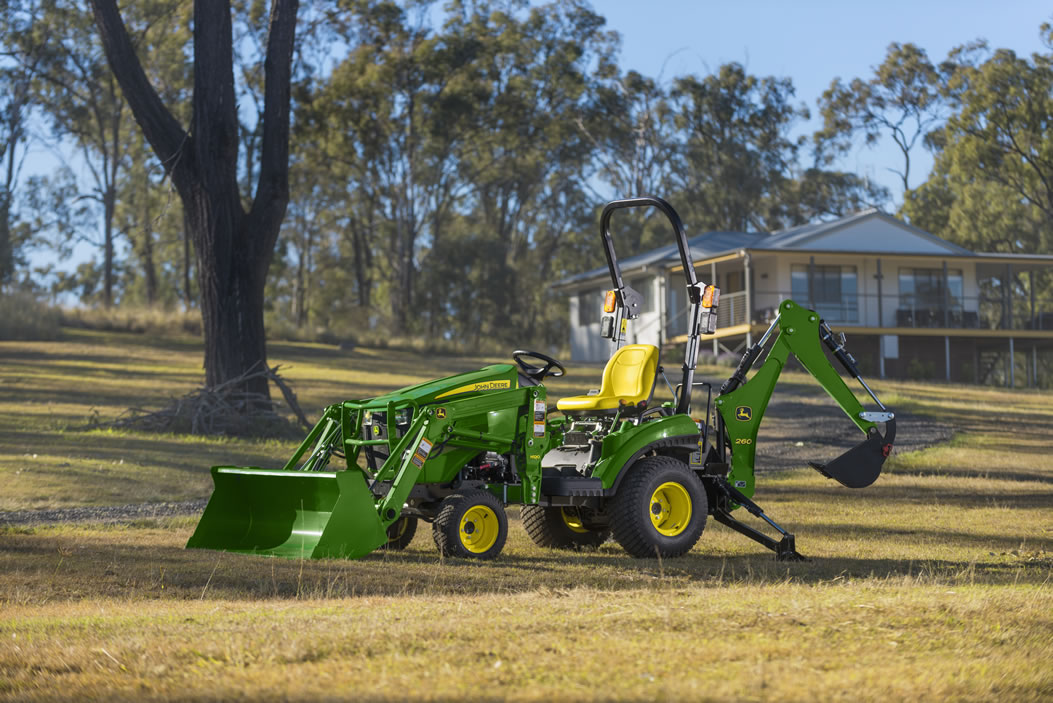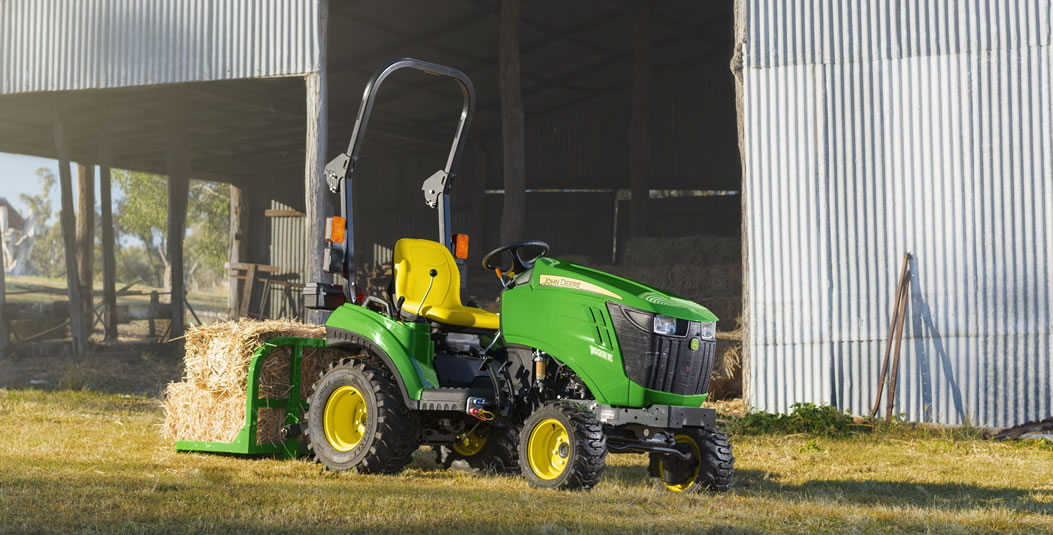 Optional Attachments
Includes Mid and Rear PTO

Plus Optional:
Backhoe
Tiller
Mower Deck
Collection System
Front Loader
Front Lift Hitch

AutoConnect Mower Deck
Install or remove from the tractor without leaving the tractor seat. Drive on or drive off, automatically connecting to and from the PTO shaft.
H120 Loader
Easily remove and mount loader to and from the tractor without tools.
End-of-pin lubrication on cylinder and pivot pins allows easy access for servicing grease points.
206B Backhoe
Compatible with mid mower deck
Curved boom design
Flip around tractor seat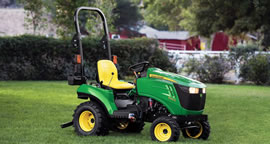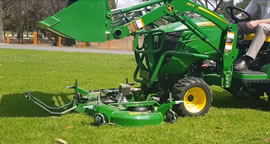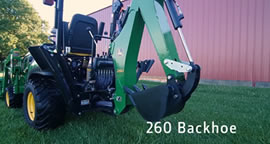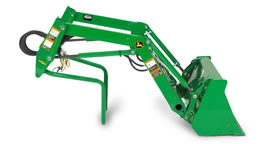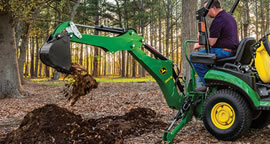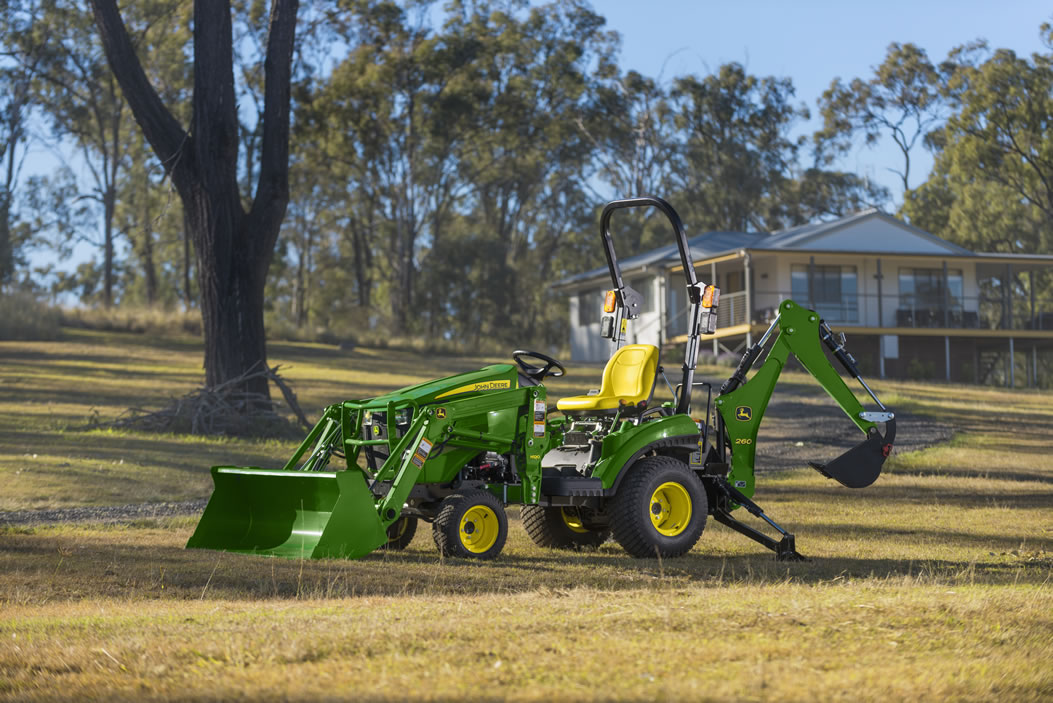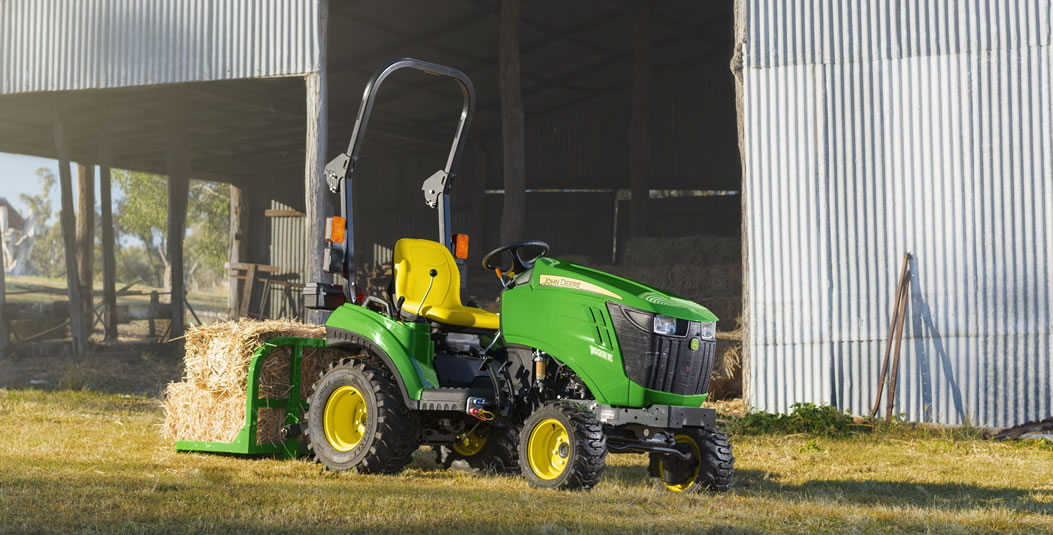 Keeping Farmers Farming since 1957
When buying a compact tractor at Emmetts you become part of the Emmetts Family. Long after your new tractor is delivered, our support continues with John Deere factory-trained service technicians, experienced parts interpreters, local knowledge and 11 conveniently located branches.
The piece of mind that comes from working with a company with staying power and the resources to support you anytime, anywhere - That's the Emmetts difference.